Human Capital Services

Why do some organisations get better performances than others?
Not surprisingly, the answer has to do with people.
How many times have we all heard that people are every company's most important asset?
Often is the answer.
The fact is that many companies make the statement, but either don't believe it, or don't deliver on it. The truth is, people not only make a difference, they are the difference between one company and the next.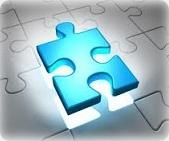 "In our view, how service organisations manage their people today is what makes the difference between failure and success."
"Effective Human-Resources Management is about hiring and developing the right workforce to meet business objectives and achieve a Sustainable Competitive Advantage."
We provide our clients with tailored and cost effective Human Capital solutions
in the following areas:
Human Capital Company Requirements
We assist our clients to hire the right people for their organization. Given our strong operational experience in many different financial services areas, we will quickly understand your needs and focus our efforts on the required soft and hard skills of the candidates. The recruitment process requires many resources and time and involves a systematic procedure from sourcing the candidates to arranging and conducting interviews until the final decision is made.
The following services are offered as a whole or as a tailored service package for our clients:

Identify Vacancy.
Preparing the job description: duties to be performed, qualification and experience requirements for prospective candidate.
Advertising position through media: monster, jobs.lu, local newspapers etc...
Short-listing and identifying the prospective employee with required characteristics.
Arranging the interviews with the selected candidates.
Conducting the interview(s) and helping in the final decision making.
Several recent studies reveal that on average the cost of losing an employee to be around one times annual salary. This means for a company with 100 employees, an average employee salary of EUR 45 000, and a turnover rate of 10 percent a year, is losing EUR 450 000 per year in turnover costs alone.
Therefore, we believe that the key for our clients to choose carefully their joining human capital is a crucial success factor. Our service in this area follows a risk oriented "Avoiding Mismatch between Position and Candidate" approach.
Find as an example one of our technical online assessment centers we conduct before interviewing a candidate, fully tailorable to your needs.

Go to ››
Human Capital Motivational and Talent Management - Leadership Services
A dictionary definition of "talent" is people who possess a special aptitude or faculty. There is in this definition the whiff of creativity, of thinking outside the box, of a unique ability to solve a problem.
Today's intensely global competitive working environment tolerates much less automatons or robotic time-card-punchers who dutifully perform the same task year after year.

Companies large and small must be nimble creative, and ready to abandon the old reliable methods when challenged by new paradigms.
We believe that performance of a task by rote inevitably leads to decline and irrelevance; talent is what infuses the human experience with dynamism and creativity.
Financial Services Consulting can advice you in setting up, expand or simply finetune your current talent management processes, as well as develop new methods for achieving superior results in developing, motivating and retaining top talent. People costs account for 70 percent of the total cost of doing business. Because the right people are the most valuable resource in any organization, it's a competitive necessity to have the best processes in place to attract, hire, train and retain the best human capital.

The following services are offered in this specific area:
We help you detect motivational issues within your Company/Area/Department
We develop strategies to keep your human capital motivated in a mid- and long-term view and decrease undesired turnover of your key people


Read more ››



We perform in depth human capital assessment centers to identify "hidden skills" underutilized within your organization

Read more ››



We develop tailored Talent Identification Strategies for your business
We design the right Talent Management Program for you

Read more ››
Human Capital Organizational Strategy Services
Most people in business agree that being sensitive to - and doing your best to meet - the "Human Capital Needs" of your employees is in your best interest as an employer. But a good deal of debate has always existed over just how much responsibility a company needs to assume - and how much time and money a company must dedicate to the needs and priorities of employees as opposed to the needs and priorities of its business infrastructure, operations and customers.
That's where we can develop and tailor the right strategies for you to bring you a significant added value to your organization.
We will help you to focus on the practices and policies that directly affect the welfare and morale of your company's most important asset - its employees. Our aim is to find the optimal balance between the strategic needs of your business and the basic people needs. The way your business manages your employee base can make all the difference in your ability to differentiate yourself from your competitors. Striking this balance has never been easy and might require our professional assistance.
We offer our clients the following services:
Evaluate your current HR strategies and develop with you new strategies for the future
Develop and implement a HR program that responds to the needs and the size of your organization
We help you to implement more transparent employee evaluation tools and processes that link the performance of each employee closer to your company results and to your general business strategy.
We perform special missions upon request of the client (Setting up the right training program, Overtime strategies & policies, Efficiency solution for departments with a "chronical" work overload, Company HR allocation balance and productivity studies,..)
Our Human Capital approach has been developed over years through our different personal experiences and further on complemented and updated with the corresponding Human Ressource's literature.
To better understand our approach we want to share with you the following "reverse logic" leadership story, which stands for one of the most successful organizational transformation processes seen in recent history.


Read more ››
How can we help you?
To discuss how our team can help you to improve your Human Capital strategy please Contact Us.

Our Business Approach ››